Your Home Heating System relies on a carefully managed diet, just like you. If your Home Heating System goes out of balance the health of your boiler your family and pets is at risk, and the system will not function correctly leaving you with noisey cool radiators which cannot warm your home effectively, and increasing the potential for breakdowns. Avoid expensive inconvenient breakdowns. By checking your system at home yourself you can discover if your home heating systems chemical balance is correct and whether you need assistance.
Dr Radiator is the only provider of Free D.I.Y Home Testing Kits with instant results.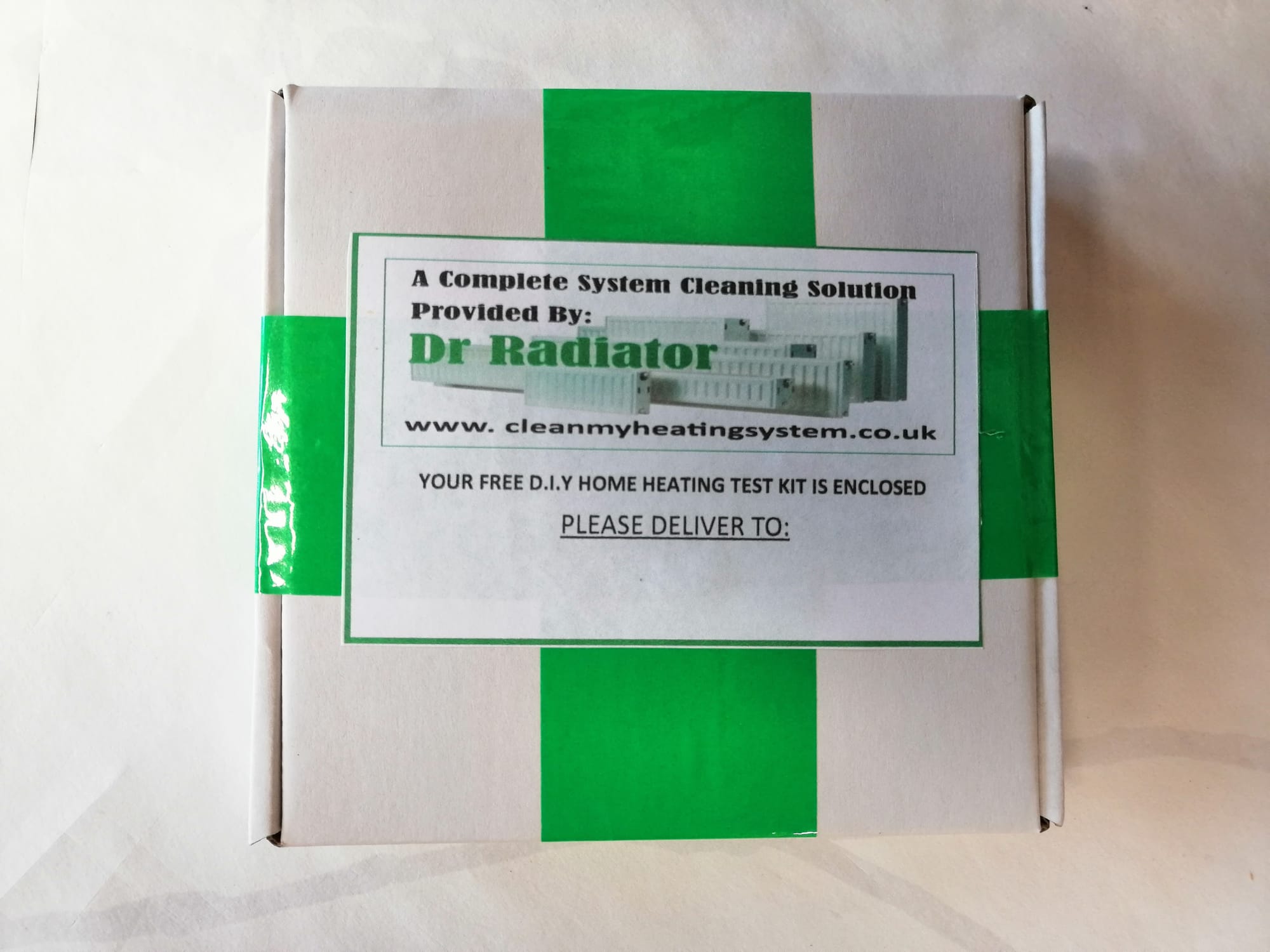 Empower yourself with knowledge before contacting contractors. You know exactly the health status of your Home Heating System. No need to post back. Instant results. Everything you need is in the box. Includes full instructions. No additional tools required. Quick, Simple & Very Effective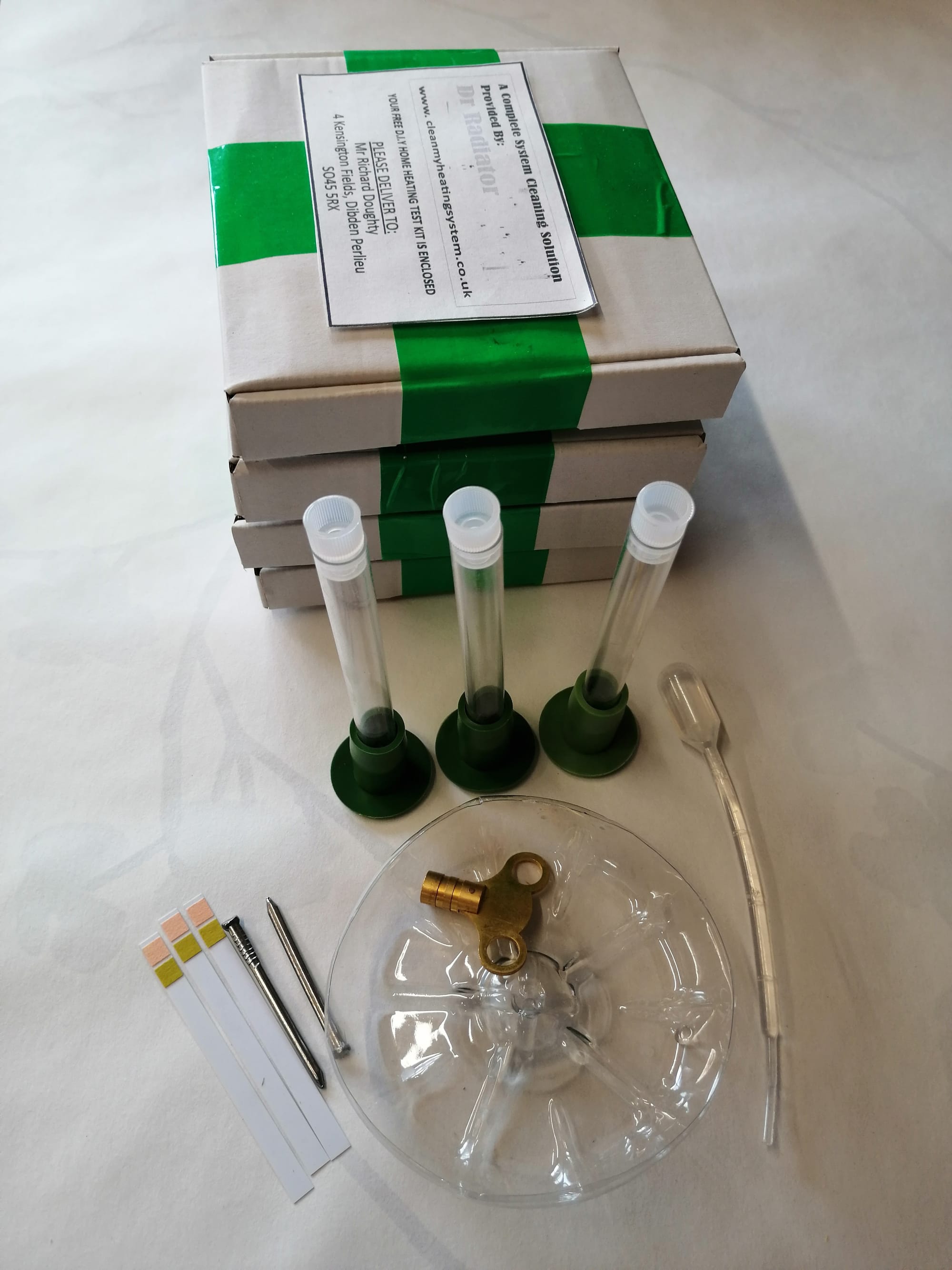 These Free D.I.Y Test Kits show you how to draw water from your radiator, no additional tools required, and how to test it to show you exactly whats going on inside your heating system. The box includes everything you need. Anyone can do the test its very simple.
By using our Free Home D.I.Y Test Kit, you do not need an engineer to visit your home. Its simple to do and you see the result immediately. No Posting Required.
We also provide in the box, a free demonstration tool for you to to visualise exactly what happens in an unmanaged and untreated heating system. If the demonstration doesn't convince you how important it is to maintain your Heating System, then frankly, Nothing Will!
However if your test shows your system needs attention and your convinced by the demonstration contact us to discuss best options.
Its completely FREE!
Watch this short video for an insight to what happens to an un-maintained Home Heating System!
Dr Radiator D.I.Y Home Heating Test Kits are designed to be reusable. Please feel free to pass your D.I.Y Kit on to family or friends. See instructions for advice on how to obtain a Refill Kit.
All purchases of our Superior Cleanse product made through the passing on of the same D.I.Y Home Heating System Kit will lead to a 5% discount.

We would typically recommend a Superior Cleanse as a minimum purchase, and advise consideration of additionally installing an Adey Magnacleanse Filter and a Adey Magnescale and proprietary aerator. These when added to your heating system form a barrier between your cold water feed, your radiators and your very expensive to replace boiler.
Start your journey TODAY! Why not
Request a FREE HOME D.I.Y KIT while stocks last.
(Order Today And were put a further £25 Discount Voucher in your D.I.Y Kit)
Or alternatively, if you know your Home Heating System is struggling book a FREE Home Heating Survey.
Or alternatively take a look at our "5 FREE Mini Steps To Improvement" Which will help you on your way to a full recovery!
You may also like to find out more about out FREE D.I.Y Home Testing Kit.
Or take a look at our FREE HEATING SYSTEM SURVEY service.
If you would like more information, for a quick and friendly response, Contact Us today using our contact form!
Do you have an emergency? If so, Click Here!
You can also visit our Current Promotions Page for current offers!
Or if you would like to speak to someone please call:

0770 8881886